Title: Connected
Series: Connections #1
Author: Kim Karr
Genre: Adult, Romance
Publish Date:
Review Source: Purchased eBook
Buy:
✿ AMAZON -
http://amzn.to/1fDaywN
✿ Paperback -
http://amzn.to/1htrIwY
SYNOPSIS:
What if a 'Once in a Lifetime' could happen twice?

Suffering from a past full of tragedy, Dahlia London's soul has been left completely shattered. Happily ever after is a far cry from reality in her world. But, when she is reconnected with her past, the bonds that form are irrefutable.

When River Wilde, lead singer of The Wilde Ones, comes back into Dahlia's life, the intensity that fires their relationship combined with underlying feelings that have never died lead her to believe she has met her soulmate. Struggling with confusion as old connections fade and new ones begin, Dahlia's grief begins to lift--but guilt remains. River wants to be the one to mend all that is torn within her.

But with a past that is never really gone, can their future survive?
REVIEW:
So Kim, you've inspired my first ever GIF review. I've chosen GIF's of Chase Crawford and Blake Lively since they are your River and Dahlia, so I hope you'll enjoy this as much as I did writing it!
One night in college Dahlia London attended a frat party where a band was playing and a boy paid attention to her that wasn't the man she'd been in love with all her life. They had a moment, a connection, a spark and something about that beautiful copper haired, green eyed boy has stayed with her all these years.
Now three years later "Dahl" is engaged to her long time best friend, Ben Covington. Ben is a journalist for the L.A. Times and is about to receive an award for one of his articles. On the way to the party in his honor, their car gets blocked in unexpectedly and Ben demands that Dahl stay in the car, keep her head down and gets out to be the hero. Well, we all know what happens here, the Hero never prevails in these situations. Well as you can imagine, Dahlia falls apart. She basically quits her job, almost 15 months go by before she can even bare to thought of even sleeping in the room they shared. His things are still all over the house she can't find it in her to box them up and get rid of them, she feels him everywhere, constantly feels like she'll wake up and it will all be a bad dream.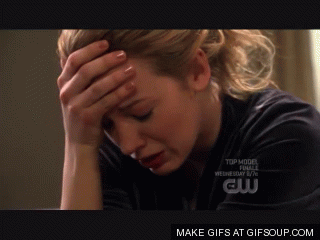 After almost two years have gone by, Dahlia finds it in herself to finally make the decision along with the helpful suggestions of some amazing friends, to put their house up on the market and finally try to move on with her life. In walks River Wilde, lead singer of The Wilde Ones. She's sent to do a report for her best friend in Las Vegas. She's going to photograph and interview River for a piece her company is doing on the band. But what she's unsure of is whether River will remember meeting her one crazy night at a frat party 5 years ago. Of course he remembers her, who could forget the long legged, blonde hair beauty with the mesmerizing eyes. River hasn't been able to get this girl out of his head for five years and now that he's got her back in his grasp he's not going to make the mistake of letting her walk away again. They spend an amazing week in Vegas getting reacquainted in more ways than one.
Their romance is magical. In short its the kind of passion and romanticism we all hope to find in our lives. But you're thinking, we're 50% through this book and I feel like the bottom has to drop out at some point, things are TOO perfect. Life is too easy. Their relationship has a steady progression, and we even get a few chapters from River's POV which is so much fun to see what he's feeling and how their relationship is through his eyes. He'd do anything for his girl but what he's afraid of is
him.
The ever present elephant in the room always in the form of a Cartier bracelet that Ben bough Dahl and gave to her the night he was killed. She claims it means to live her life with no regrets now but what if she'll never love him as much as she loved Ben?
I was warned there would be a cliffhanger that fortunately I wouldn't have to wait to read the second book to find out what happens next but I just kept waiting and trying to guess and believe me for everything I came up with I never saw that coming. To say the wind is knocked out of you is the least I could say here.
So for those of us that don't have to wait if you haven't read Connected, pick up both Connected and Torn and read them immediately. These are must reads. Kim Karr is an amazing writer and the suspense of it all and the subtle clues were just so genius and yet so heart shattering. I just freaking love River and Dahlia and they have to end up together. That's all there is to it. So pick up a copy, keep a box of kleenex close by and please don't throw your eReader across the room because you've been forewarned, it's gonna get messy and you're gonna have that "W T F" moment. But Torn even if I had to wait to read it was well worth it. Look for my review coming soon!
ABOUT THE AUTHOR:
I live in Florida with my husband and four kids. I've always had a love for reading books and writing. Being an English major in college, I wanted to teach at the college level but that was not to be. I went on to receive an MBA and became a project manager until quitting to raise my family. I currently work part-time with my husband and full-time embracing one of my biggest passions—writing.

I wear a lot of hats! Writer, book-lover, wife, soccer-mom, taxi driver, and the all around go-to person of the family. However, I always find time to read. One of my favorite family outings use to be taking my kids to the bookstore or the library. Today, my oldest child is in college and my twins are juniors so they no longer go with me on these outings. And although I don't need to go to the actual store anymore because I have the greatest device ever invented—a Kindle, I still do. There's nothing like a paperback. So now my four year old and I make dates out of going to the bookstore--it's time I love and cherish.

I like to believe in soulmates, kindred spirits, true friends, and Happily-Ever-Afters. I love to drink champagne, listen to music, and hopes to always stay young at heart.

Connected was my debut novel and is currently available on Amazon, Barnes & Noble , iTunes and Kobo.

Torn is the sequel to Connected and was just released on October 1st, 2013. It is available for purchase on Amazon, Barnes & Noble, iTunes, and Kobo.

To see the remaining books in the series, check out my Goodreads page.

I hope you enjoy reading them as much as I enjoyed writing them.

~ Kim